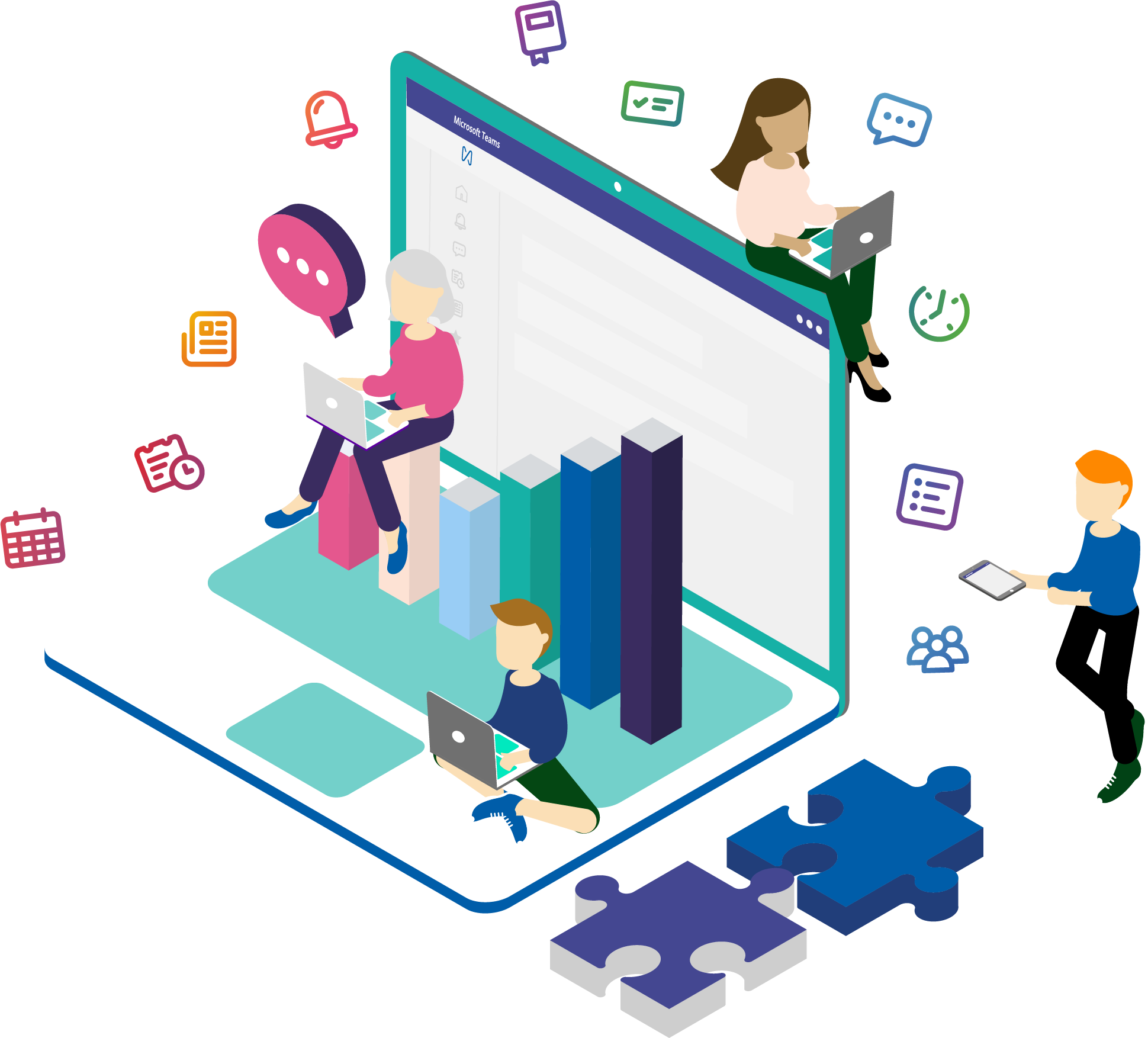 This is Haldor
Haldor was founded with the goal of making a difference for teachers, students, and parents. Our vision is to give teachers the resources they need to provide high-quality education, and to help all students reach their full potential.
We provide modern, pedagogical services that are integrated into Microsoft Teams, allowing teachers and students to create, share, communicate, and collaborate in one place. This reduces teacher's workload and frees up time for teaching and interacting with students.
We believe in scalability and flexibility
That's why we offer modular services that can be customized to fit the specific needs of any type of school.
By using Haldor in Microsoft Teams, schools can choose only the features they need, rather than purchasing a comprehensive learning management platform that may include features they don't need or use. This approach helps to reduce costs and create a more streamlined, efficient digital learning environment for both teachers and students.
We have the knowledge
At Haldor, we have a wealth of knowledge and expertise in the field of education.
Our team consists of educators, teachers, school leaders, business developers, change managers, and system developers. We work daily to create services that we would want to use in our own school settings – in teaching, in school leadership roles, and in interactions with students and parents.
We maintain a close dialogue with our users, listening to their needs and adapting our services to meet the real needs of schools.
Valuable partnerships
Haldor was the first company in the world to develop services that expand the functionality of Teams with all the features needed in a modern learning platform.
Since 2017, we have built a strong partnership with Microsoft and are proud to have received the Microsoft Sweden Partner of the Year 2018 award, one of three finalists in Microsoft's international competition for the best partner in the education segment in 2020 and Microsoft Partner Award Winner Education in Norway 2023.
In addition, we have close collaboration with some of the largest IT suppliers in the education sector, where we work together to facilitate a smooth and user-centered digitalization of schools.