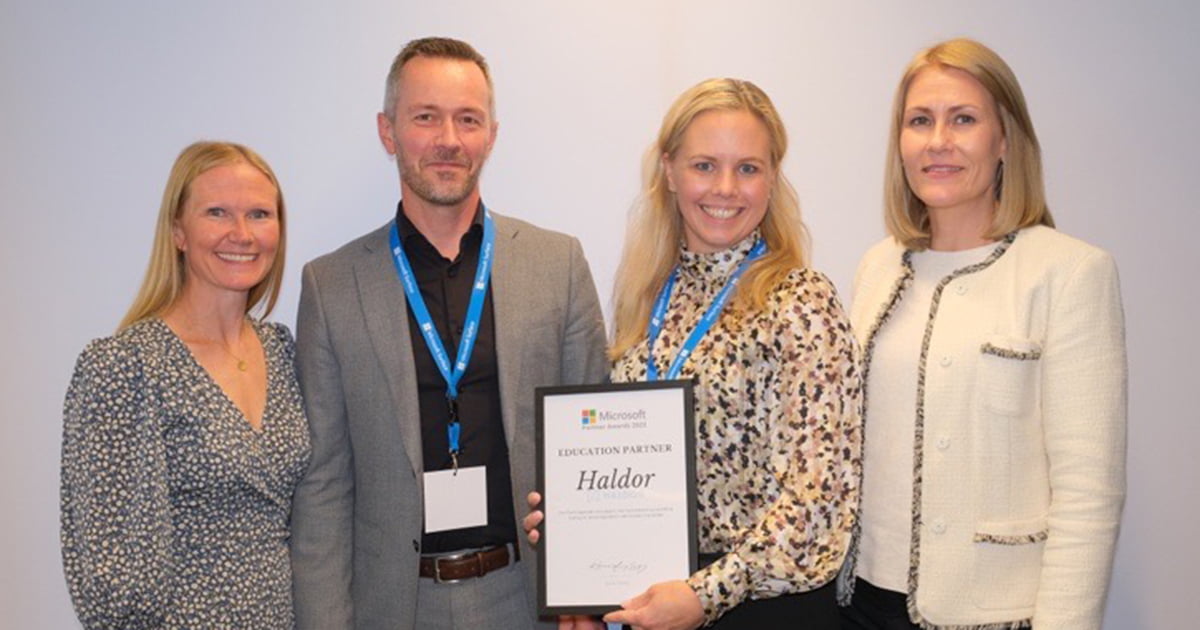 Every year, Microsoft presents the Partner Award Winner Education in Norway. The award is given to a company for outstanding innovation, close collaboration, and significant contribution to technological growth in the Norwegian market. This year, Haldor received the award.
– We are incredibly honoured to have been named Microsoft's top partner in education in Norway. We aim to lead the way in developing pedagogical services in Microsoft Teams that ease the school day for teachers, students, and school leaders. This award underscores the global impact of our services on schools, says Sara Zetterberg, CEO
This marks the third time that Haldor has been recognised as a valuable Microsoft partner. In 2020, we were among the top three finalists in Microsoft's global contest for the best educational partner, and in 2018, we secured the Microsoft Sweden Partner of the Year title.
– We've had a close collaboration with Microsoft for many years, and I view this as evidence that together, we create the best opportunities for all students to achieve their full potential. Of course, it feels especially poignant to be recognised in a field we are deeply passionate about, Sara adds.
Microsoft's justification:
"For several years, Haldor has showcased deep expertise in developing tools that truly benefit teachers. Through their integration of educational solutions into Teams, teachers access a comprehensive, modern teaching platform, streamlining both pedagogical and administrative tasks. Haldor prioritizes customer needs, consistently delivering valuable solutions."
In the picture (from the left): Henriette Dolven – Education Lead Microsoft Norway, Jarle Skogheim – CTO Haldor, Sara Zetterberg – CEO Haldor, Kristine Dahl Steidel – CEO Microsoft Norway.