Westerlundska upper secondary school's long-term solution – Haldor as a platform
With its 12 national programmes and 1,400 students, Westerlundska upper secondary school is Enköping's only school for upper secondary education. When the school needed a platform that was fully integrated into Microsoft Teams, it was clear that Haldor was the obvious choice.
"Our goal was to make life easier for teachers and students," says Maria Johansson, administrative manager.
Antiquated and difficult to work with. This is how Maria Johansson and IT educator Petter Ahlberg describe the previous system that was in use. When looking for a new system, the goal was to find something that was fully integrated in Microsoft Teams.
"There were other platforms around but nothing that could compare with Haldor. We needed to simplify use and reduce the duplication of work," says Petter Ahlberg
Having the conviction to change systems
Maria Johansson says that the teachers were unhappy with the solution they were using, but that it took courage to have the conviction to change systems.
"Yes, they were unhappy with the system. Petter's encouragement and reassurance convinced me that buying Haldor was the right way to go, and we set up everything in just a few days."
The school is still early in the process of increasing usage and developing the various services and features that Haldor has to offer.
"It is a major challenge to think long-term while at the same time needing to have something that works in the here and now. It is like an experiment where you don't run any tests but still have to hit the ground running. Only when all the pieces of the puzzle are in place and you can see the big picture do you know that it has worked," says Petter Ahlberg.
Appreciate the simplicity
Documentation, assessments, summative judgements and parent teacher meetings are the four key features that Westerlundska upper secondary school currently uses in Haldor. To gauge the level of satisfaction a few months after implementation, the school sent out a questionnaire.
"Generally speaking everyone was satisfied. For us, it is really important that the system is void of any non-essential features. By that I mean that it must be easy to use, and that you have access to a good overview," Petter Ahlberg continues.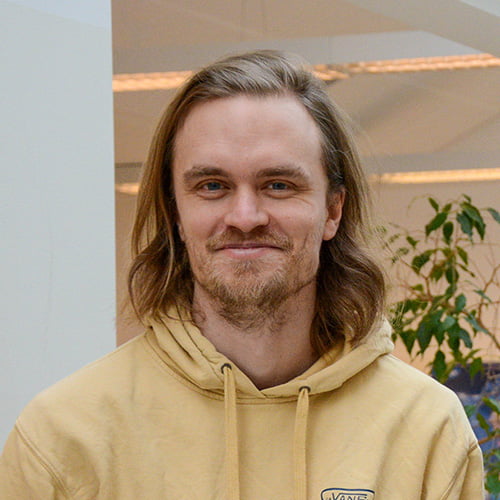 "There were other platforms around but nothing that could compare with Haldor. We needed to simplify use and reduce the duplication of work,"
"Haldor has listened to us and customised"
Westerlundska has presented Haldor with a wide ranging wish list, which included being able to directly use the "pulse-taking" option. This means that the school "takes the pulse" of how things are going for the students every few weeks through summative judgements that are reported using a three-point scale.
"Green means that things are working out well for the student, yellow means there are things to address while red is a warning that you risk getting an F grade," says Maria Johansson.
She adds:
"Haldor has listened to us and customised the pulse-taking feature to suit our needs. We hold regular progress meetings and just now we are considering other features that we want to develop."
Training support
Petter Ahlberg has undergone training support from Haldor to enable him to explain the various features and services to teachers and students.
"I feel that all of our feedback has been well received and I have undergone training support. On occasions, I have also been contacted by support and received useful assistance that way."
Recording attendance and absence in Haldor is next on the agenda for Westerlundska upper secondary school.
"This is not only important for the students but also because, for example, you can generate reports for absence that are to be sent to the Swedish Board of Student Finance (CSN). We will have a clearly-defined solution that we are very much looking forward to being implemented," says Maria Johansson.
Long-term benefits
When they were asked to predict the future, they both want to be able to have an overview for head teachers, who can easily see how things are progressing for an entire year in a certain subject, and not just at an individual level.
"Summative judgements are something we work a lot with. We are not looking for some flashy wow moment with Haldor, but our goal is simplicity and accessibility. The major goal is to reduce all the duplication of work. Our hope is that this will yield substantial benefits in the long run," Petter Ahlberg concludes.
Want to know more about how Haldor can make life easier for you and your school?
Get in touch and we will tell you more!