Involving parents in their children's education can have a positive impact on students' academic performance. One of the most effective ways of engaging parents is by giving them insight into their child's assignments and teacher feedback. And for schools using Microsoft Teams, there is a simple solution – the parent app Haldor Homework.
By giving parents access to their child's assignments, assessments, and feedback parents can provide targeted support and guidance at home. They can better understand the topics being covered, assist with homework, and reinforce key concepts, leading to improved learning outcomes.
Improved Communication between Teachers and Parents
Access to assignments facilitates open lines of communication between teachers and parents. Parents can gain insights into their child's academic progress, discuss any concerns with teachers, and collaborate on strategies to support their child's learning journey.
Better Home-School Connection
Parents become more aware of the curriculum and instructional goals, enabling them to align their support and involvement with what is being taught in the classroom.
Empowered Parental Involvement
Parents can engage in meaningful conversations about assignments, provide constructive feedback, and celebrate their child's achievements, fostering a positive learning environment.
Access assignments anytime with Haldor Homework
Currently, Microsoft Teams does not offer a solution for parents to log in and view their child's homework assignments and progress. That's where a solution like Haldor Homework fills the gap.
The Haldor Homework app is seamlessly connected to the assignment tool in Microsoft Teams which provides parents with real-time access to their child's assignments, assessments, and any teacher feedback directly from their phone, tablet or computer.
The integration of Microsoft Immersive Reader in Haldor greatly enhances the accessibility of remote learning, ensuring that parents of varying reading and writing abilities, as well as those facing language barriers, can effectively support their child's learning from home.
And the best thing? No additional apps are required for teachers. Teachers can work as they usually would in Microsoft Teams and the assignments and feedback are automatically displayed to parents in the app.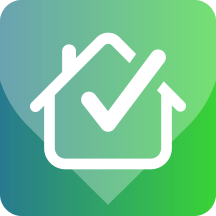 Start your free trial of Haldor Homework